Hey y'all,
I'm busy and sick. Not a good combination. But here is a list of female filmmakers I've made! I've separated them into categories regarding their over all talent as filmmakers who bring forth feminist themes into their films. Enjoy!
Great
Chantal Ackerman (1950-present, Belgium)
- Born in Belgium in 1950, Ackerman has created forty-two movies for either film or television. Her films utilize avant-garde aesthetics to create deeply personal material. She currently has a DVD box set of her work released that features a significant portion of her filmography, including the wonderful
News from Home
(1976) and
Hotel Monteray
(1972).
Dorothy Arzner (1897-1979, U.S.)
- The first female filmmaker inducted into the DGA. She led one hell of a life and created approximately twenty feminist films between 1927 and 1943. You should see
Dance, Girl, Dance
(1940),
Craig's Wife
(1936), the predecessor to the Joan Crawford film,
Harriet Craig
(1950), and
Christopher Strong
(1933).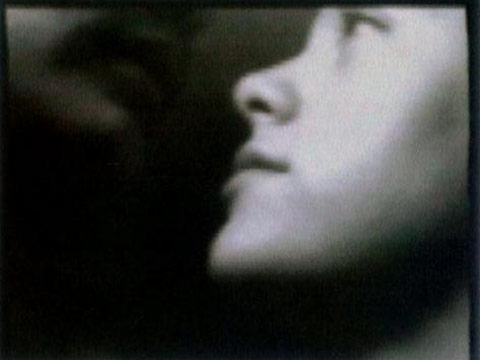 Sadie Benning (1973-present, U.S.)
- Daughter of famous avant-garde filmmaker James Benning. Her videos, which she started creating in her early teens exhibit feminist themes and often deal with gender roles and queer cinema ideals. Look for
It Wasn't Love
(1992) and
The Judy Spots
(1995).
Jane Campion (1954-present, New Zealand)
- One of the most famous female filmmakers of contemporary cinema. She entered into the American mainstream in the early 1990's when she directed the Oscar hit,
The Piano
(1993). She has been making films since the early 1980's starting with such short classics as
Passionless Moments
(1983) and working her way into longer films like
Sweetie
(1989) and
An Angel at My Table
(1990). Following
The Piano
, Campion made three features -
The Portrait of a Lady
(1996),
Holy Smoke
(1999), and, most recently,
In the Cut
(2003). Since 2003, Campion has returned to her roots by making short films. Her next feature is set to come out in 2009 entitled
Bright Star
- a film about the relationship between John Keats and Fanny Brawne. Campion is one of three female filmmakers to be nominated for a best director Academy Award.
Sofia Coppola (1971-present, U.S.)
- Despite the fact that she only has three features to her name -
The Virgin Suicides
(1999),
Lost in Translation
(2003), and
Marie Antoinette
(2006) and is the daughter of one of the most revered American directors of all time, Sofia Coppola has successfully made a name for herself with film-going audiences. All three of her films thus far have dealt with the inner-isolation of the female mind and what it feels like to be a young woman thrown into a situation beyond comprehensible reasoning, all amounting to the advent of womanhood in the forms of puberty, living in a foreign country, and becoming the ruler of one of the most prominent countries in the world. She is also one of the three female filmmakers to be nominated for a best director Academy Award.
Su Friedrich (1954-present, U.S.)
- Avant-Garde film/videomaker Su Friedrich creates diary documentaries that, for the most part, revolve around her own life and family members. I highly recommend
Hide and Seek
(1996),
Sink or Swim
(1990), and
The Ties that Bind
(1984.)
Alice Guy (1873-1968, France)
- Silent cinema filmmaker Alice Guy is probably the world's first female filmmaker. She created nearly three hundred films during her lifetime, most of which were produced under her own production company, Solax Film. Though a large portion of her work is long-forgotten and unrecoverable, a few of her shorts exist on compilations like the American film archives (where you can find her film,
Falling Leaves
(1912) and
The Movies Begin
box set (where you can find
Making an American Citizen
(also 1912.)
Miranda July (1974-present, U.S.)
- She made a splash with the indie crowd in 2005 with her film -
Me, You, and Everyone We Know
, which is also her most recent venture. She has a total of four films to her name and all of them seem to encapsulate that rare adult-yet-child-like sense of whimsy that audiences fell in love with when they watched
Me, You, and Everyone We Know
.
Ida Lupino (1914-1995, U.S.)
- Feminist actress turned feminist filmmaker, Ida Lupino made a handful of Hollywood films during the late portion of the golden age and turned to television when it became popular. She rocks the feminist house as both an actress and as a filmmaker. Only two of her films are available on DVD -
The Hitch-Hiker
(1953) and
On Dangerous Ground
(1952) - a film she both acted in an did an un-credited directing job when Nicholas Ray stepped out of the picture.
Marie Menken (1909-1970, U.S.)
- Andy Warhol actress and director of several short experimental films, Marie Menken is regarded as American avant-garde royalty in all the right circles. As far as I know, only one of her shorts,
Visual Variations on Noguchi
(1945), is available on DVD through Kino's Avant-Garde vol. 2. She is also supposedly the basis for the character of Martha in Albee's
Who's Afraid of Virginia Woolf?
Lynne Ramsay (1969-present, Scotland)
- Thus far, she's created three short films,
Kill the Day
(1996),
Small Deaths
(1996), and
Gasman
(1997). Ramsay has also directed two feature length films -
Ratcatcher
(1999) and
Morvern Callar
(2002). Her films exude this sort of listless, dream-like quality that center around several horrific events in her main characters' lives, causing seemingly violent acts like chopping up a dead body into tiny pieces to become strikingly beautiful.
Adrienne Shelly (1966-2006, U.S.)
- She could have been one of the best female filmmakers of the twenty-first century if she hadn't been violently murdered for no reason in November of 2006.
Waitress
, her third feature since she started directing in the early 1990's, encompasses everything positive about womanhood in cinema. Though I only knew of her a short time before she died, I will nevertheless continue to tout her name to anyone who will listen to me. She got her start in the industry as part of the Hal Hartley indie crowd, which eventually led to creating her own material. In her short career as a director, Adrienne Shelly made three short films and three features.
Julie Taymor (1954-present, U.S.)
- The great narrative visualist female filmmaker of contemporary cinema. Her roots lie in theatre and her love lies in the work of Federico Fellini, which shows greatly in her body of work. She's made three TV films -
The Tempest
(1986),
Fool's Fire
(1992), and
Oedipus Rex
(1993) and three feature length films -
Titus
(1999),
Frida
(2002) and, most recently,
Across the Universe
(2007.) I can't wait to see what images she can create if she were to work from her own screenplay.
Agnes Varda (1928-present, Belgium)
- Best known for her films
Cleo from 5 to 7
(1962) and
Vagabond
(1985), Varda is regarded as one of the sole female filmmakers of the French New Wave film movement. Since 1954, Varda has directed 45 films and/or television programs and is currently in post-production for her own autobiographical film, which is set to be released later this year.
Good
Allison Anders
Katherine Bigelow
Catherine Breillat
Zoe Cassavetes
Vera Chytilova
Tamra Davis
Catherine Hardwicke
Mary Harron
Amy Heckerling
Patty Jenkins
Kasi Lemmons
Mira Nair
Kimberly Peirce
Sally Potter
Sarah Polley
Liv Ullman
Mediocre
Nora Ephron
Callie Khouri
Penny Marshall
Nancy Meyers
Betty Thomas